Rose Tinted Glasses Mosaic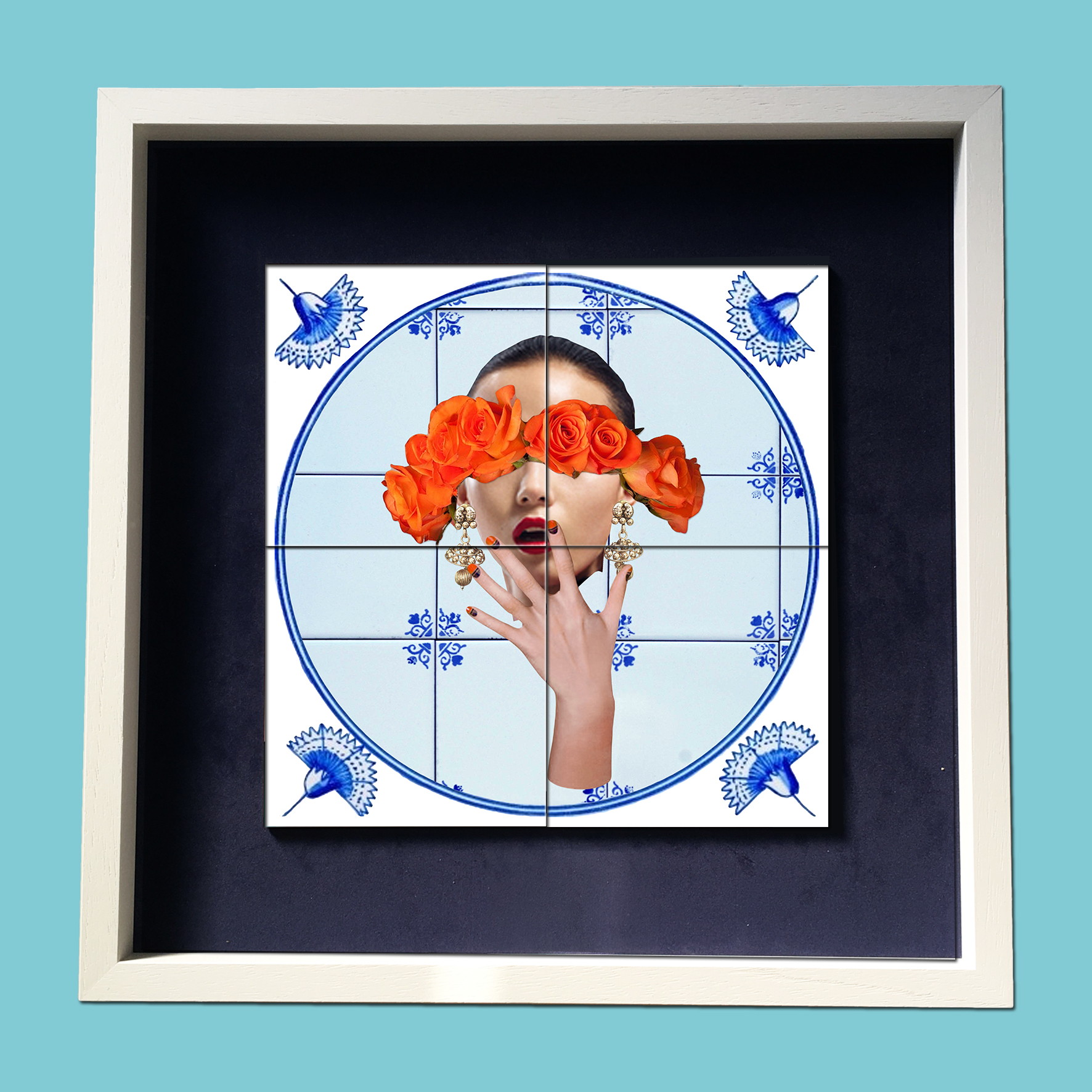 Rose Tinted Glasses Mosaic
Alanna Plekkenpol creates art on tiles. Every design features playful details, in which traditional Delft Blue patterns contrast with modern elements using a combination of digital illustration and collage. All products are designed and hand-finished in Ireland.
This Silence is Golden Mosaic features 4 6x6'' tiles grouted in a timber frame with a luxurious midnight blue velour backing. The glossy finish makes the pieces stand out in any space and creates a vibrant three dimensional look and feel.
Measurements:
Frame: 45x45cm, Tiles 30.4x30.4cm, Frame 2cm width
Please note all mosaics are made to order.
Delivery time can be upto 3 weeks.