Flamingo in a Flock of Pigeons- 4-Tile Mosaic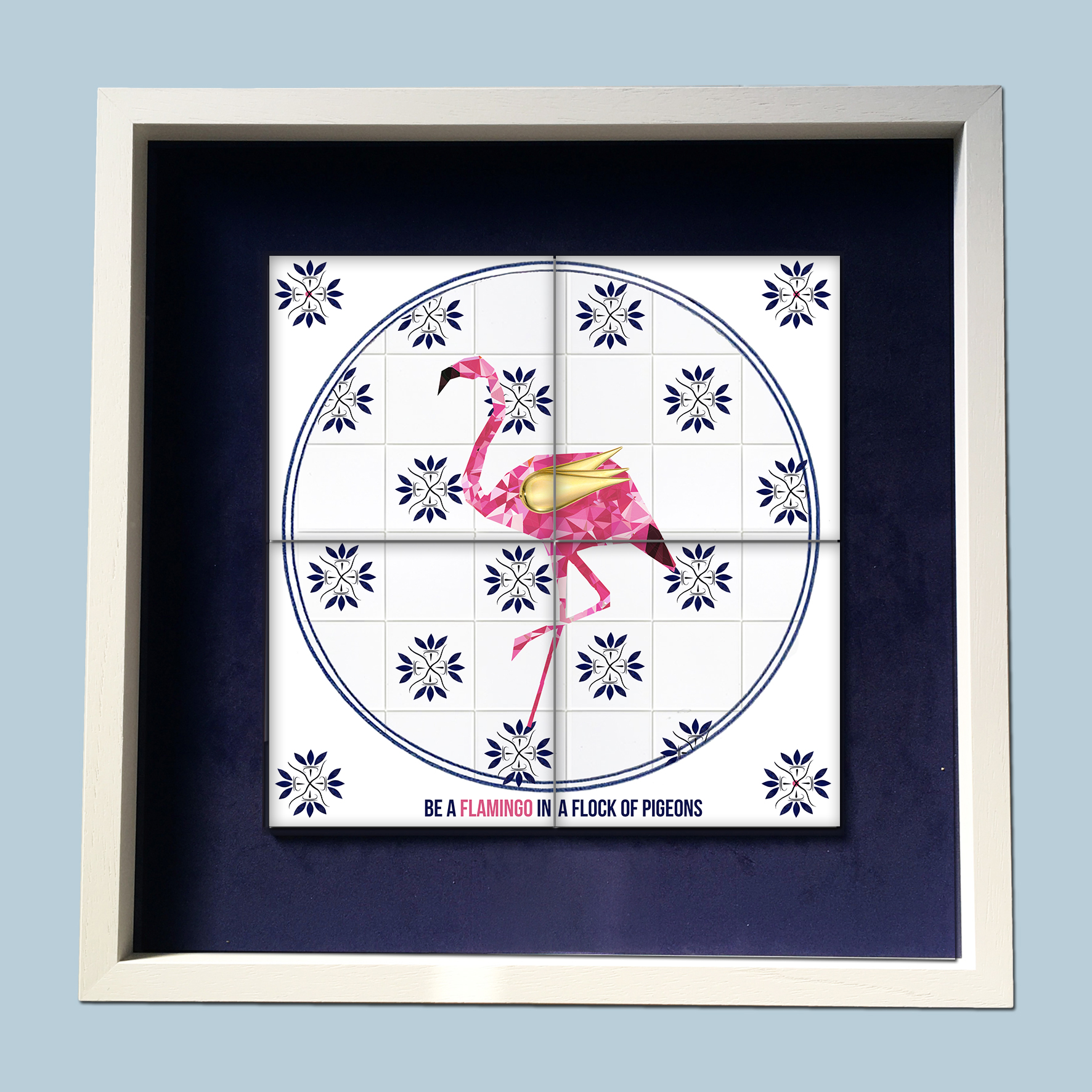 Flamingo in a Flock of Pigeons- 4-Tile Mosaic
The 'Flamingo in a flock of pigeons' hand-printed illustration on a ceramic tile is a perfect piece of wall art. Featuring a nifty invisible hanging system on the back of the tile it's the perfect wall decoration.
Like a party on your wall, our Flamingo in a Flock of Pigeons design features all things fabulous. This design will make you smile every time you look at it and that's exactly how we like it.
Size: 48x48cm
Frame: Limed Box Frame, Ready to hang.
Additional Information: Designed and hand-finished in Bray, Co. Wicklow